The department for University Policy contains all "political" duties and projects of the student council. We represent your interests in a broad number of committees against the faculty, professors, and the entire university. Our tasks consist of causes such as improving the overall level of teaching, remodeling our degree programs, the use of student fee compensation funds, but also legal aspects and changes to the statutes. This makes the University Policy department the heart of the student council, right next to Student Counseling.
According to the rules and regulations of the student council, the department is headed by the two highest-ranking elected student members within the TUM School of Management. The department heads for the academic year 2020/21 are Laura Faber and Hanna Scholta.
Please feel free to contact them with any types of questions or concerns in our areas of activity, or if you would like to join the University Policy department as an active member. Upon request, the two are also available for conversations in person.
Our department meetings take place every three to five weeks. These meetings are the place to hear news from all committees as well as learn about the status of ongoing projects. We also discuss all current university affairs and challenges. The results of these discussions are entered as votes into the council meetings, in order to solidify our position as student council and our course of action on specific issues. The invites to these meetings are sent via the student council's mailing list. If you are interested in university policy or would like to simply listen in on a meeting, please contact Hanna or Laura about the date and location of the next meeting.
As the next order of business, we would like to introduce you to several university committees as well as our areas of operations. In order to contact the representatives of these committees, use the email scheme [email protected] to send them a message.
Committees
&

Responsibilites
…What else is the University Policy Departement involved with?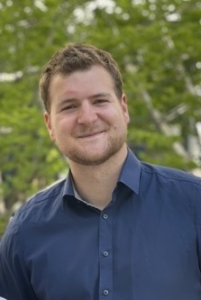 Niklas Kutzner
Head of University Policy Department
TUM SOM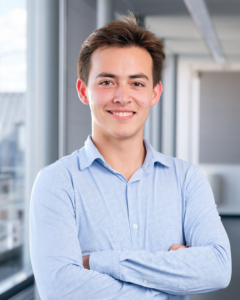 Adrian Lucke
Head of University Policy Department
TUM SOM