The department for Event Management is in charge of organizing events of the TUM SOM student council. This includes regular events such as:
Semester Opening Party
Midterm Party
Semester Closing Party
Mulled Wine and Cocktail Concession Stand
Graduation Party
Representing the TUM-BWL program in the Münchener Management Kolloquium (MMK)
We are happy to provide an introduction on how to plan, conduct, and successfully conclude a project and related event as part of our work here at the student council. If organizing an entire event on your own sounds like a tall order, you may start by assisting in our regular events, as helpers are always needed. Whatever you decide, you are sure to have a fun time in our department!
Reach out to us anytime to learn more about our activities or drop by during one of our bi-weekly student council meetings.
We can be reached via mail for business inquiries (please add "business" to your subject line).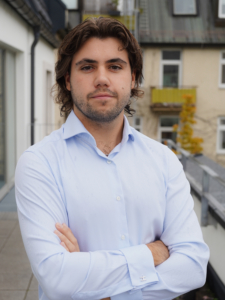 Alexandros Noel
Head of Event Management
TUM SOM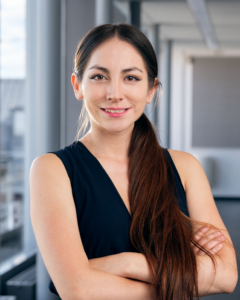 Estefania Perez
Head of Event Management
TUM SOM